Chelsy Davy gave Prince Harry a diamond encrusted Jacob & Co watch (worth £20,000) as a going-away present before the 22-year-old prince sets off for Iraq.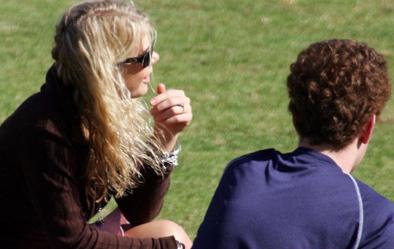 It was believed that Prince Harry has yearned for one of the celebrity accessories for quite a while and his girlfriend surprised him with the gift on their last night together before he flies out to the war zone for six months.
The couple is set to bid a tearful farewell to each other later this month as Prince Harry goes on a six-month tour of duty with his Blues and Royals regiment.
A friend revealed, "Chelsy wanted to get Harry something very special as a going-away gift and a watch is ideal. Every time he looks at it he'll think of his girlfriend back home. It's obviously a difficult and slightly worrying time for both of them, especially after all the publicity surrounding the death threats against him."
A friend added, "Chelsy just wanted to bring a smile to Harry's face before he went to war. It's also quite sweet, as he's wanted one of those watches for quite a while now, but never actually bought one for himself. Chelsy picked up on this and splashed a lot of cash to make her man happy."