Prince William's Facebook profile is a hoax. The 24-year-old prince set the record straight after a prankster created a page on the internet networking site under the name 'William Wales' and included a picture of the prince in a ski hat and sunglasses.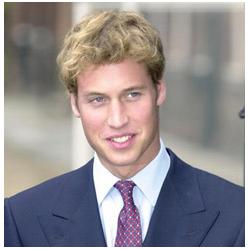 One senior royal aide revealed, "[Prince] William happened to call in yesterday and he mentioned it. It's not him – it's a hoax. There are about 20 Tony Blairs (the British Prime Minister) on Facebook, apparently, so I don't think it's that uncommon for this to happen."
Friends of the prince are furious that they were duped into signing up to be friends with the fake William.
More than 45 of the closest companions of Prince William were listed on the profile's friends list, including former girlfriend Kate Middleton, Alexandra Aitken, daughter of disgraced Tory politician Jonathan Aitken, and many of his fellow students from Scotland's St Andrews University.
A friend revealed, "It is definitely a guy from St. Andrews as he's known some mates of mine and reeled them in too."
Over the past month, the prankster has written many messages to Prince William's unsuspecting friends.
Comments
comments