Chris Brown has made his first comment about his alleged assault on Rihanna, announcing the end of their relationship on Facebook.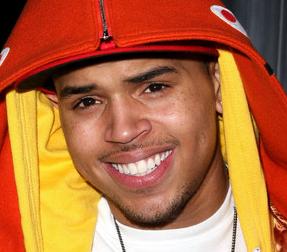 The 19-year-old singer changed his relationship status on the social networking website to "single", and implied that Barbadian-born Rihanna, 20, may have in some way been responsible for the disturbance that took place in the early hours of Sunday morning.
A certain US website claimed a recent posting on his private page, listed under the performer's full name Christopher Maurice Brown, reads: "You'll begin to see her true colors. Believe it!"
Chris Brown was arrested last weekend for an assault on Rihanna that reportedly left her with "horrific" injuries, including facial contusions, a bloody nose, swollen eyes and a fat lip. E! News claims that Brown "throttled" the singer until she lost consciousness and threatened to kill her following a row that started after the pair left a pre-Grammys gala at the Beverly Hilton in Los Angeles.
Rihanna, whose real name is Robyn Fenty, sought treatment for her injuries at the Cedars-Sinai hospital.
Brown has been charged with making criminal threats, and was released on $50,000 (£35,000) bail. The LA District Attorney will decide whether to press further charges following a police investigation.
The multi-platinum-selling singer, whose dancing has drawn comparisons to a young Michael Jackson, has flown to Las Vegas in a bid to escape frenzied media attention surrounding the incident.
A hotel source revealed that the star has "barely left his suite" at the Hard Rock Hotel and Casino, saying: "To say Chris wants to keep a low profile is an understatement. He chose Las Vegas because there is a huge security presence in this city, so he feels very safe – you are unlikely to see him drinking champagne in the clubs."
A spokesman for Leona Lewis has denied reports that the X Factor winner inadvertently started the row that led to the alleged altercation, dismissing claims that Brown had been flirting with her at music impresario Clive Davis's pre-Grammys event.
The statement indicated: "Leona was at the party with her boyfriend and family and had nothing whatsoever to do with any argument that may have ensued between Chris Brown and Rihanna. Any allegations that the pair had flirted are completely false"
Brown's representatives have yet to comment on the case.
Comments
comments