Prince Harry has been accused of making a racist remark, allegedly telling a comic he didn't "sound like a black chap."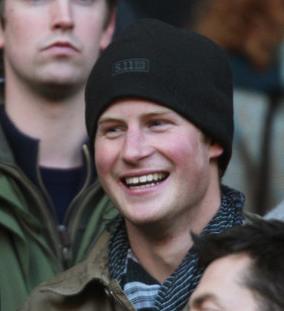 Prince Harry reportedly made the remark to comedian Stephan K. Amos, when they met after a show presented as part of Prince Charles' 60th birthday celebrations in November.
Amos, from southwest London, made the disclosure during the TV show, "The Wright Stuff," telling host Matthew Wright that Prince Harry congratulated him on his performance before saying: "You don't sound like a black chap."
Amos attributed the remark to the prince's attempt at making chitchat, the newspaper said.
The latest claim comes a month after Prince Harry was accused of racism when it was reported he had referred to a Sandhurst colleague as "our little Paki friend."
Naomi Byron, national secretary of Youth Against Racism in Europe revealed that people would be offended by the prince's remark, adding: "it is not just Prince Harry that is at fault. The aristocratic, rich circles he moves in obviously don't have a problem with this kind of racist stereotyping."
Herman Ouseley, former chairman for the Race Equality Commission, said: "It is very sad that Prince Harry thinks black people all talk in the same way. It just goes to show how ill-educated members of the upper classes can be."
A spokesman for Clarence House declined to confirm the veracity of the allegation.
Comments
comments