Chris Brown's not coping too well — he's reportedly "in a depression" and has turned to alcohol.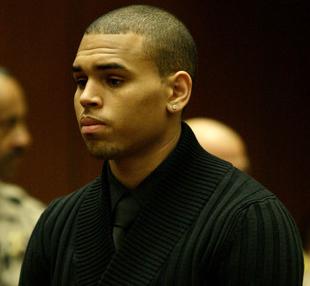 The singer, who recently pleaded not guilty to felony assault and making criminal threats in relation to his alleged attack on Rihanna, is finding the fallout from his court case difficult to deal with, according to a report.
A source revealed: "Chris is a mess. He lost a lot of weight, about 15 lbs. I do know that Chris is also in a depression and is drinking a lot. He almost got his butt kicked about a week ago."
The source added: "Rihanna is doing great. She is trying to put Chris on the back burner. They still have joint business assets so they are still keeping in touch indirectly. She is focusing on her new album. She has a lot of creative control so she is doing it her way. This is the first time she has been able to do that."
Brown will be back in court for a preliminary hearing on April 29. If convicted, he faces probation to a maximum four years and eight months in state prison, prosecutors say.