Rumor has it, Chris Brown sends Rihanna a diamond bracelet, necklace and iPod Touch for her 21st birthday.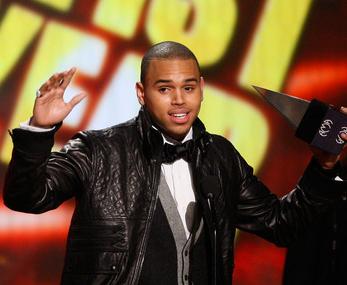 It was reported that Chris Brown has sent Rihanna, who turned 21 years old on Friday, February 20, pricey birthday presents. Among the items he gave her were a diamond bracelet, necklace and iPod Touch. Greater than that, Chris' mother has been said to also give Rihanna a lavish bouquet of flowers.
"Chris called Rihanna to wish her a happy birthday," an insider informed the gossip section. "He's absolutely trying to get back into her good graces. He knows he's very much in the doghouse right now, and is doing everything he can to show her how sorry he is."
As for Rihanna, she reportedly is still in love with Chris. "She so wanted Chris with her on her big day, but obviously realizes why they can't be together right now. But it's becoming more and more clear that she can't be without him," the insider continued.
In another Rihanna news, she has been claimed to be celebrating her 21st birthday by going to an early showing of Tyler Perry's "Madea Goes to Jail" in Santa Monica before then throwing a party in the Hollywood Hills. After that she reportedly flew back to her native Barbados to be with her mother.
Comments
comments