Denying rumors of her having a fling with Robert Pattinson, Kristen Stewart praises her actor boyfriend Michael Angarano as an "awesome" guy.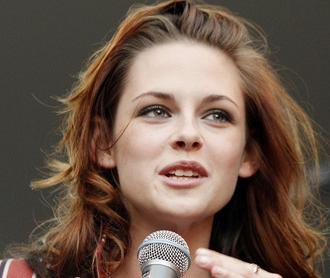 Featured as the cover girl of Nylon Magazine's March issue, Kristen Stewart opens up in an interview with the publication about her relationship with rumored boyfriend Robert Pattinson.
Concerning the mounting and persistent rumors of her dating the British actor, the "Twilight" leading actress revealed: "It's just totally false…Rob and I are good friends."
She insisted: "Rob and I are good friends," adding that "We went through a lot together, so we feel very close. But if we go out in public, every little detail is scrutinized, like the way I stand next to him." She goes on to dish: "and it's like, I know the guy really f***ing well. It's only natural that we sort of lean on each other, because we're put in the most f***ing psychotic situations."
And when it comes to her real life boyfriend, actor Michael Angarano, Kristen tells Nylon Magazine, "He's older than me–he's 20 now–but when you're 13 and he's turning 16, it was always sort of an out-of-reach thing. Then you get a little older, and you realize, 'Oh, What the f*** am I thinking? I can have you, like, lickity…'" She adds, "He's awesome."
Kristen Stewart and Michael Angarano first met when they co-starred in 2004 movie "Speak". However, they didn't start dating until two years later.
On-screen, Kristen will reprise her role as Bella Swan in the highly anticipated of "Twilight" sequel, "The Twilight Saga's New Moon." Besides, she will also star in "The Runaways", playing the role of Joan Jett.