The story of Chris Brown and Rihanna's tainted love continues. Now that the on-again has couple returned to L.A. together, it was reported that the pair — rather than go to either of their L.A.-area homes — immediately checked into the posh surroundings of the Beverly Wilshire Beverly Hills hotel.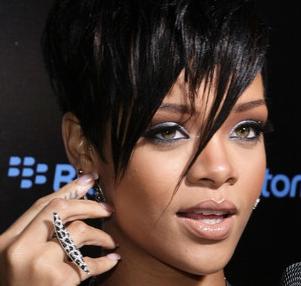 The pair had been staying together at Sean Diddy Combs' Star Island Mansion in Miami after spending weeks apart following an incident on Feb. 8 where Chris allegedly beat Rihanna. The two immediately went their separate ways — he went home while she recuperated in Barbados and Mexico.
Photos showing both Chris and Rihanna, their faces covered, leaked onto the internet on Monday, as the pair boarded a flight from Miami to L.A.. Reports claim the two are trying to make their relationship work despite protests from family members.
Meanwhile, unlike Rihanna's father Ronald Fenty who approves her reconciliation with Chris Brown, relatives of the Barbadian songstress have expressed their concern over Rihanna and Chris' reunion. Following reports of the estranged music lovers have made up and spent time together at P. Diddy's Miami Beach's Star Island house, one relative of Rihanna revealed: "I don't want her to make a mistake, and I don't want her to ever go through this again."
The relative then continued: "Everyone wants them to take a break, to cool off. No one wants them back together."
There are also mixed reviews come from fans of both Rihanna and Chris concerning their reported reunion. Some of them are mad, while the other opt to show support for the celebrity couple.
Comments
comments