Britney Spears has already proved that she's once more a force to be reckoned with, debuting hits like "Womanizer" and "If You Seek Amy." And now the pop star's return to the touring circuit looks like it's shaping up to be quite hot as well, as she reveals her setlist on her official website.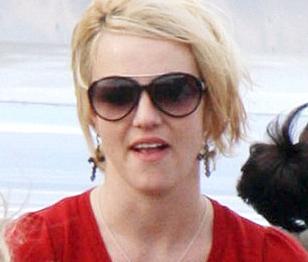 In addition to performing songs like "Circus," "Piece of Me" and "Womanizer," the set list reveals the sassy names for each set's performance, like"Britney's Hotline" (after "Get [email protected]," natch) and "Thunderstorm segue."
The songtress also took to her MySpace Celebrity page to give fans even more insight into her upcoming tour, posting a behind-the-scenes look at her rehearsals and showing off her new status as a Candies spokesperson.
We can only wait and see what this show will hold, but at least now fans have a few clues to get excited about.
Meanwhile, Britney Spears has signed an exclusive partnership with junior clothing brand Candie's to endorse their fashion line, which is only available at Kohl's department stores. She will thus appear in "Candie's Only at Kohl's 2009" print, television, in-store and online marketing campaign, so officials who work for Candie's and Kohl's announced on Monday, March 2.
Due to their partnership, Candie's and Kohl's will in return sponsor Britney's "Circus" tour, beginning on March 3. "Britney's back and Candie's has her," said Dari Marder, the chief marketing officer for Candie's Iconix Brand Group. "We are thrilled to announce our partnership with Britney, which marks her first ever apparel endorsement. There is a perfect synergy between our Candie's girls and Britney's fan base and to be able to partner with her during such a monumental time in her career is very exciting for the brand," Dari revealed further.
Britney herself admitted: "I'm so excited to be the face for Candie's Only at Kohl's. Candie's and Kohl's are doing such great things with my tour. It's great to work with a line that has such cool clothes and accessories."
Comments
comments