Chris Brown has revealed his anger at seeing a demo track that he intended to use for a duet with Rihanna leak online.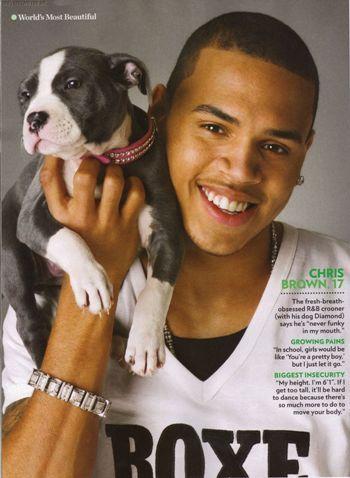 An incomplete version of "Electric Guitar" recently surfaced on the Internet, prompting the R&B star to voice his annoyance as it did not include his alleged girlfriend Rihanna's vocals.
He revealed: "I'm mad that it's leaked. The record's not finished. It's supposed to be me and Rihanna's duet."
Chris Brown's forthcoming album "Graffiti" will reportedly also include collaborations with Ciara, Lil Wayne, and Akon.
Meanwhile, the R&B star has revealed that he is frustrated with constant questions about his relationship with Rihanna.
The music couple never confirmed their romance even they were spotted kissing each other since Chris Brown felt that his personal life should be off limits.
He added: "Nobody wants to focus on what's positive, they want to know about my personal life. Every interview I do, they're like, 'So, how are you and such and such doing?' And I'm like, I don't know you, why you all in my business? So that's my take on it personally."
Comments
comments