Welsh-born actor Christian Bale Friday publicly apologized for what he calls his "incredibly embarrassing meltdown" on the set of "Terminator: Salvation."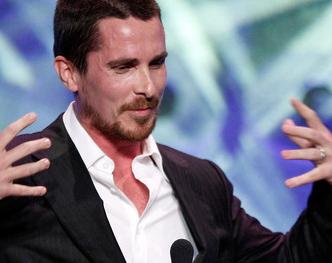 Audio of Bale screaming and swearing at a crew member for distracting him by walking on the set of the movie last summer hit the Internet Monday. Bale's camp had declined to comment on the incident all week.
But People magazine said Bale described his outburst as "inexcusable" and "deeply embarrassing" during an interview Friday on The Kevin & Bean Show on KROQ-FM, Los Angeles.
Christian Bale revealed: "It's been a miserable week for me. I was out of order, beyond belief. … I acted like a punk. I regret that … It is inexcusable."
The actor, who also starred in last summer's blockbuster "The Dark Knight," went on to say his tirade on the "Terminator" set stemmed from his intensity and dedication regarding his work.
He added: "Please, I am asking people, do not allow my onetime lapse in judgment, my incredibly embarrassing meltdown, to overshadow this movie. I ask everybody to sit down and ask themselves, 'Have they ever had a bad day and ever lost their temper and really regretted it immensely?'"
Comments
comments