Another photo that shows Miley Cyrus and Justin Gaston sharing a kiss has emerged. This time, it looks like the "Hannah Montana" star and the 20-year-old hunk are kissing on the lips.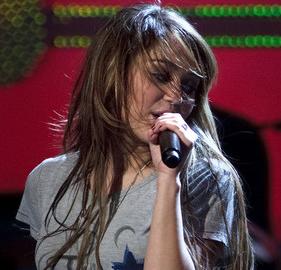 It's still unsure whether the picture is real or photoshopped. The photo isn't in clear version. See the picture here.
In other news, Miley Cyrus recently issued a statement on her official web site, saying she's sorry that some people misinterpreted the photo of her and pals making goofy faces.
She wrote: "I've also been told there are some people upset about some pictures taken of me with friends making goofy faces! Well, I'm sorry if those people looked at those pics and took them wrong and out of context!"
But it's not enough for the OCA, a group "dedicated to advancing the social, political and economic well-being of Asian Pacific Americans".
The Executive Director of the OCA, George Wu, revealed: "The picture is offensive and now this statement is inadequate. It's not a real apology. We're not backing down without a fuller apology."
Comments
comments