Christina Aguilera, who is pregnant, has joined the ranks of celebrities who choose to leave their underwear at home during a night-out.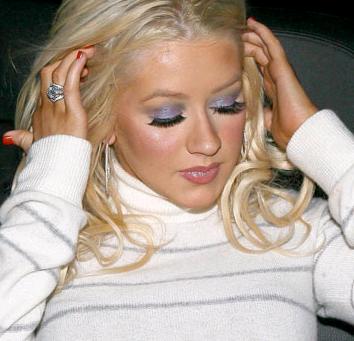 The pregnant singer, who once slammed celebrities like Britney Spears, Lindsay Lohan and Paris Hilton for their lack of self-control, is flashing like Britney Spears and the paparazzi were there to document the event. You could see Christina Aguilera's flashing here.
In the interview of Glamour magazine, the singer revealed that she would never do many of the things that Britney Spears has done. She said there were certain boundaries a person shouldn't cross. Many took that statement to mean many things included unusual flashing to the world.
As for the said event, the pregnant star and Jordan Bratman dined in style for a quick dinner to celebrate their second wedding anniversary. Christina Aguilera looked stunning with her white dress and her husband chose one of his reliably low-key outfits out to Amalfi.
Comments
comments