Christina Applegate made a saucy message in a Christmas card as she posed nude for PETA.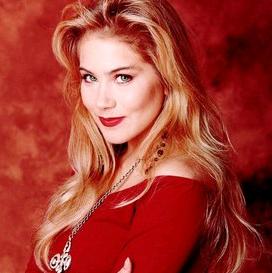 The "Suzanne's Diary for Nicholas" actress appears in an e-card wearing just a pair of saucy gloves and urging shoppers not to buy fur this festive season.
She revealed, "When I was 6 years old, I had a little fur coat, but that was it. That's the only time I've ever had any in my life. When I became a vegetarian, I just started reading more and more about where fur comes from and what they do to the animals. It all went hand-in-hand together. That was when I was 15."
She added, "They make really great synthetic fur – you really don't need real fur. And it's cheaper, so why spend the money? The holidays are also a time when people freak out about their finances. If you don't want to spend the money, why not try some of the other options instead of killing a bunch of animals?" You could see her saucy Christmas card photo here.
She joined the celebrities who posed nude for PETA like Pamela Anderson, Sophie Monk, Jamelia and Alicia Silverstone.
Comments
comments