Christina Aguilera, who looks far from "Dirty" posing in just a jacket, has posed for her first [email protected] shoot.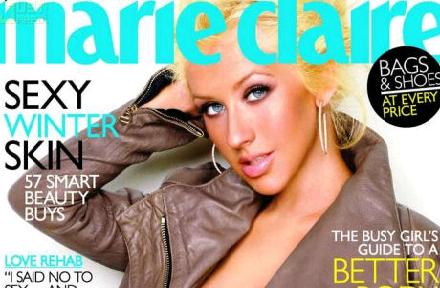 The "Candyman" singer revealed that news her of her pregnancy came as a bit of a shock to herself and hubby Jordan Bratman, saying, "We were planning on starting to try after the tour. And so, I had gone off the Pill to prepare my body, because I didn't know how much time it would take."
The singer, who wears a fur coat and pair of sexy Christian Laboutin heels in the picture. You could see her picture here and here.
She continued, "You've heard it takes some time – except with Power Egg and Super Sperm here… I'm like, Oh, my God, can you believe it just happened?"
She added, "Because I hadn't said anything, people thought I was trying to keep it this big, bad secret, and that's not the case at all. I just wasn't commenting. I'm not being like, 'Hey, everybody, I'm pregnant!' I'm not that girl."
Comments
comments