John Mayer has revealed his dislike for Britney Spears' songs, describing the pop princess' formula for making a hit record as "strange".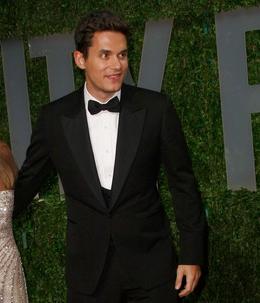 Jennifer Aniston's man – who has had several hit songs in the US – says that he finds Britney's suggestive come defensive lyrics very odd and confusing to listen to.
Talking to Ryan Seacrest on his KIIS FM radio show John said, "I was just talking the other day about how strange the Britney Spears song writing approach is.
"Because it's all about, 'I'm going out tonight, but nobody look at me.
"I've never met her and I'm not coming down on her, but all of the songs are sort of like, 'I'm getting all my girls together, we're gonna go out' and 'I've got holes cut out for bleep, I got flashlights on me.'
"And then it's like, 'Why's everybody looking at me? 'Everybody's looking at me' because oh, did you hear verse two, Britney?"