"I love it. It's incredible to watch," Corbin Bleu enthusiastically tells BlackBook magazine about his love for motocross.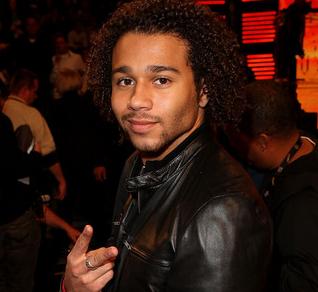 "I've become obsessed with the sport. I love it," Corbin Bleu tells BlackBook magazine about his love for motocross. "It's incredible to watch, and I go to all the races now. I have a bike, a Kawasaki 250. I love riding and have a few friends that ride as well, and we go all the time," he reveals further.
Asked whether he learns any motocross skills while filming his scenes in upcoming sport-drama-family movie "Free Style," Corbin opens up, "I did ride. My character rides three different bikes. One of them is his dirt bike, of course. He also rides a Honda Nighthawk as his means of transportation. And he's a pizza delivery guy, so he rides a Vespa." The "High School Musical" star then continues, "I got a chance to ride all three. I trained enough to be comfortable on the bike and be able to ride, but I'm not of the caliber of the real racers, so I didn't do any stunts, but I did ride a lot in the film."
Opening up about his love for motocross, Corbin however won't talk about his dream girl publicly. "When I meet her, I,'ll let you know," he says when asked by BlackBook to describe the girl of his dream.
"Free Style" tells the story of a young man and his determination to win a coveted spot on the Grand National motocross racing team. With the support of his loving mother, little sister, and new girlfriend, he proves against all odds that he has the heart, the willpower and the courage to never give up on his dream. The movie is expected to hit theaters in U.S. sometime this year.
Comments
comments