After hitting a roadblock with plans to adopt a Burmese baby, it seems Brad Pitt and Angelina Jolie have set their sights on the Philippines for their next adoption.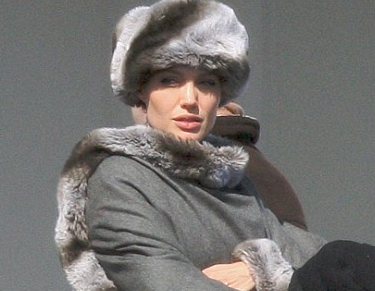 Angelina, 33, took time off from the set of her latest film, Salt, to travel to Manila with the intention of adding to her rainbow family.
The Pitt-Jolie's private plane landed at Ninoy Aquino International Airport last week, before returning to New York on Monday evening.
"Brad and Ange flew out together. They want to add to their family and tried to adopt from Burma but the authorities are very strict, so they decided to look at the Philippines," says a source.
A spokesperson for Pitt and Jolie declined to comment