When Jennifer Aniston needs help with her house renovation, the actress turned to her friend Courteney Cox.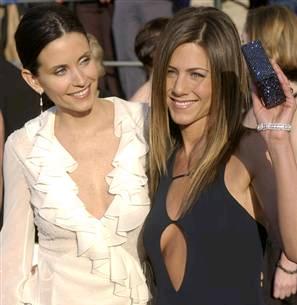 And even if it is something such as a "Designed to Sell" moment, it appears that her friend is ready to help Jennifer Aniston out in a big way.
According to a report, the "Dirt" star, who was also known for fixing up and selling houses, advised Jennifer Aniston on the renovation of the reported $15 million Beverly Hills mansion.
The primary advise of Courteney Cox is " Think bigger!" The insider revealed, "When the house is finished, Jen will have a huge pool area, more privacy, two extra bedrooms and a killer office-den. The new plans are costing Jen almost $3 million, but she trusts Courteney's instincts."
The insider added, "Jennifer Aniston jokingly refers to her new house as her "retirement home", because she says she'll be old by the time it's finished. Jennifer Aniston's Beverly Hills home is just minutes away from Courteney's home.