Criss Angel, the illusionist, has blasted his estranged wife Joanne Sarantakos for blaming actress Cameron Diaz for the breakdown of their marriage.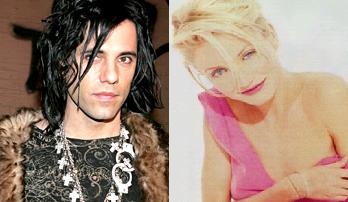 His wife named the actress as the "other woman" in court papers filed at Nassau County Court, New York last month.
But Criss Angel, who has the real name of Christopher Sarantakos, revealed he met Cameron Diaz at Vh1 Rock Honors in May, a year after his wife filed for divorce. He also admits dating the actress but claims they are no longer involved in a relationship.
He says, "The fact that (Joanne Sarantakos and her lawyers) have tried to use Cameron Diaz to accomplish their ends is a sign of their desperation. Here too they have their facts wrong and are attempting to mislead."
He added, "Anyone that reads the press can figure out the timeline. She and I went on four or five dates and there is no current relationship between us.
He continued, "Cameron is a good friend and an amazing person and to defame her and myself and paint her as the reason for my marriage's demise is factually inaccurate, ridiculous and just plain wrong."