Criss Angel insisted that he should be careful with his public declarations of love in future after telling the world he loved actress Cameron Diaz landed him in trouble with his former wife.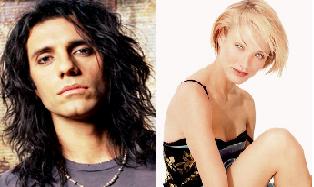 The illusionist stunned fans when he declared his love for Cameron Diaz after a New York cement block stunt last month, which was filmed for his television show Mindfreak.
The announcement upset his former wife, Joanne, who has since filed divorce papers naming Cameron Diaz as the other woman responsible for their split.
He revealed, "I am a loving person… I come from a Greek family. I tell everyone I love them.
He added, "Cameron is a friend and I love her like that. It was taken out of context…I'll have to understand how to separate the professional from the personal."