Sex tape star Kim Kardashian, who recently made headlines when she has sex tape, has posed for a provocative Playboy photo shoot.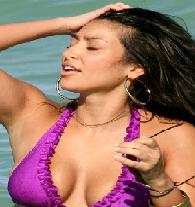 There are no reports that will indicate that she bared all for the men's magazine or not.
The socialite, whose romp with R&B star Ray J. became an internet sensation last year (06), reportedly agreed to the spread and recently posed for the secret pictures.