Brad Pitt and Angeline Jolie are among six Hollywood actors and actresses who have been criticized for not supporting the Writers Guild Of America Strike.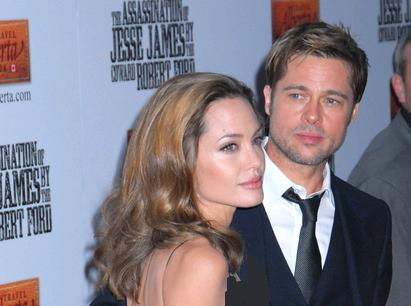 The celebrity couple is said to be keeping out of the debate – despite fellow stars such as Eva Longoria, the cast of Ugly Betty and Katherine Heigl taking to the picket lines in protest.
Instead the couple, alongside Tinseltown's finest, Johnny Depp, Tom Cruise, Will Smith, and Julia Roberts, has kept quiet.
A Hollywood talent manager revealed, "Their publicists are telling them there's not much to gain by taking a side."
The Writers Guild Of America Strike has been going for over 2 months after talks to boost pay were left unresolved and more than 12,000 members were asked to stop work.
But the real test will come on 13 January when stars attending the Golden Globe Awards will have to choose whether to cross a scriptwriters' picket line.