Dakota Fanning could be one of the deathly bloodsucking vampires in "New Moon". Breaking out the speculation was E! Online's Marc Malkin who exclusively reported that the co-star of Sean Penn in "I Am Sam" is in negotiations to star in the "Twilight" sequel opposite Robert Pattinson and others.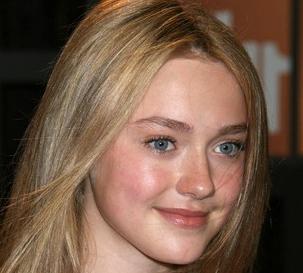 Reportedly, the soon-to-be 15-year-old actress has been offered the role of Jane, the member of the vampire coven residing in Volterra, Italy, known as the Volturi. "There were no auditions," Malkin quoted a source. "They just offered it to her outright, and now they're in negotiations. They've been going back and forth."
In the casting note, Fanning's possible starring character, Jane, has been described to be a petite blonde with a "Botticelli angel-like face…[and] crimson irises." While physically small than fellow Volturi guards Demetri and Felix, who "are three times the size of her", she is able to make the two of them "terrified of her".
Penned by "Twilight" screenwriter Melissa Rosenberg, "New Moon" will have "The Golden Compass" director Chris Weitz serving behind the lens. Kristen Stewart, Robert Pattinson and Taylor Lautner are among several other original cast members set to reprise their roles. The Summit Entertainment movie is reported to start production in March in the U.S. and Italy for November 20, 2009 release.
Comments
comments