Jennifer Lopez and Marc Anthony showed no signs of marital trouble when they shared a duet at the Western Ball Tuesday evening.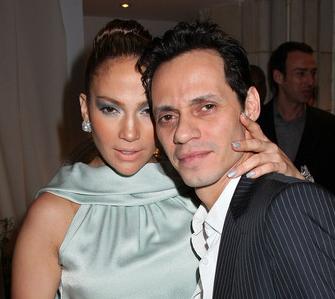 Before Lopez joined Anthony on stage for his last number, he called her "my wife" and kissed her. They then belted out a love ballad in Spanish. During the song, the two often gazed into each other's eyes.
After the duet, they kissed again.
"Man, she's cute," he said of Lopez, who wore a one-shouldered, white draped gown with flashes of gold.
Earlier in the night, Anthony also gushed about Lopez.
Before performing "You Sang to Me," he told the crowd, "I wrote this next song about Jennifer" 10 years ago. He then added, "I must have been psychic."
"She didn't get the point," said Anthony, who had dated Lopez before, split with her and then married her, years later, in 2004, "but eventually it worked."
Comments
comments