Daniel Radcliffe thinks sex scenes are boring.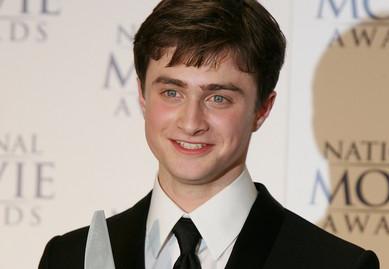 The "Harry Potter" star, who had his first love scene in "December Boys" with Teresa Palmer in 2007, expected the encounter to be "amazing" and was stunned to discover how tedious the process was.
He said: "Whenever you watch those scenes you think, 'That must be so sexy to do and wouldn't that be amazing?'
"You wonder how those actors manage to control themselves but when you're doing it and there's people watching you, there's nothing sexy about it at all.
"It is not in the least bit exciting, no matter how beautiful the girl is."
The 19-year-old actor also admitted that despite his worldwide fame and popularity, he feels fans are always disappointed when they meet him.
He added to US TV talk show host Rachael Ray: "People are often terribly, bitterly disappointed when they meet me because then they find out I'm not cool like Harry. I'm terribly dull, really I promise."
Daniel is not the only star to confess they hate sex scenes.
Megan Fox previously moaned raunchy onscreen encounters are "awkward".
She said: "I have a few love scenes in 'Jennifer's Body'. There's a lot of kissing and craziness. It was awkward, it's always awkward and it's never fun."
Comments
comments