A source is quoted as telling Star Magazine's June 7 issue that Rihanna has been planning to make public Chris Brown's nude pics in retaliation of him leaking her nude snaps.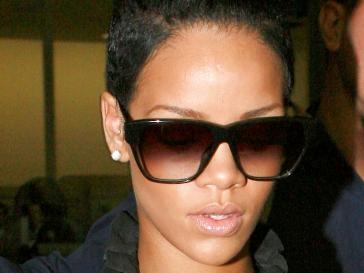 Believing that it was Chris Brown who leaked her nude pictures, which hit the web earlier this month, Rihanna reportedly is planning to take revenge on the male R 'n' B performer by leaking her collection of his nude photos. "She says she's going to release her own photos of Chris. She has less-than-flattering nude pics of him that she plans on leaking. Rihanna says he'll be really embarrassed," Star Magazine cites what it called as "one in-house informant" as revealing.
Moreover, Rihanna is also said to be planning to make public several humiliating stories about Chris' sex life, including the fact that he wasn't good at making love before "she taught him everything he knows." Speaking of that matter, the informant says: "She's going to ruin his sexy image."
Several leaked racy pictures of Rihanna showed the songstress striking various poses that exposed her breasts and bottom for the camera. Chris Brown was also featured in one of the shots with pink panties on his head. Though so, his representative denied it was Chris who leaked the nude pictures. "This is both a false and defamatory statement. Chris has not released or 'leaked' any photos of Rihanna (or anyone else for that matter)," the representative said at that time.
Comments
comments