Angelina Jolie won't be starring any future Tomb Raider movies — she's been deemed too old.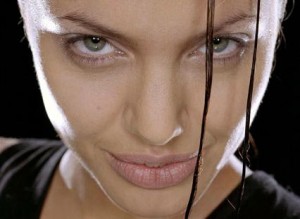 The Hollywood actress, who raises six children with partner Brad Pitt, played the role of Lara Croft in the first two Tomb Raider films in 2001 and 2003, but movie bosses will replace the 33-year-old with a younger star for the next installment.
"We are rebooting Lara Croft," said producer Dan Lins. "It's a great story that we're going to tell, very character-orientated and more realistic than the past movies. It is an origin tale so it's going to be a younger Lara Croft.
"It will have character-driven action. I think for me the Lara Croft games and movies have gone a little too action-oriented. I wanted to have action, but with character."
Transformers star Megan Fox, 23, is now being tipped to replace Jolie.
"Megan is definitely a strong candidate for the part," a source said earlier this year.
Comments
comments