Daniel Radcliffe has split with his girlfriend Laura O'Toole.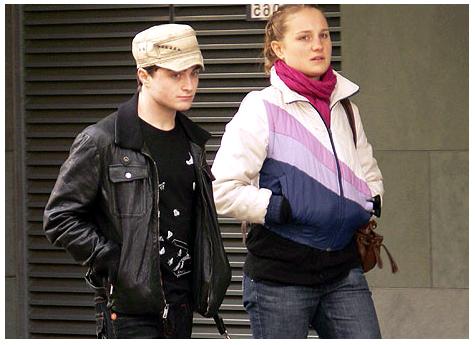 The "Harry Potter" star has been dating the actress since meeting her during his run in "Equus" on the London stage, but the couple has now decided to break up but their split seems to be academic.
Laura O'Toole's agent revealed, "I have no idea if they are still together. Her private is her private life and I regard it as just that, private."
But another report indicated that Laura O'Toole said, "Daniel and I are still good friends and have a good time when we see each other. But we just have to be realistic."
Meanwhile, Daniel Radcliffe has discussed his first major role after the conclusion of the Harry Potter franchise.
It appeared that his film career largely confined to the Hogwarts grounds. But with the 18-year-old's move into more thematically serious movies approaching, he discussed his next major project with Empire magazine.
The actor is set to star in "Journey" as Daniel Eldon, a photographic journalist who was stoned to death by a mob in Mogadishu, Somalia, in 1993.
He has admitted the film is not as close to commencing production as had been previously reported, saying, "There's a lot of stuff flying around about this at the moment. I am absolutely attached to it and it would be amazing to play that part. But people are making assumptions about when it's going to happen and it won't happen – if indeed it does happen – for a while yet."
Daniel Eldon's photographs of civil war atrocities in Somalia helped draw international attention to the region and the international community's effort to dismantle the regime of warlord General Farah Aideed.
But after a US-led bombing mistakenly killed 74 innocent men, women and children, Daniel Eldon and four colleagues were asked by survivors to take pictures of the bombed compound. Then they were surrounded, stoned and beaten to death by a hostile mob.
Comments
comments