Miley Cyrus left the stage midway through a concert in New Orleans, Louisiana on January 26 after telling the audience she was feeling unwell.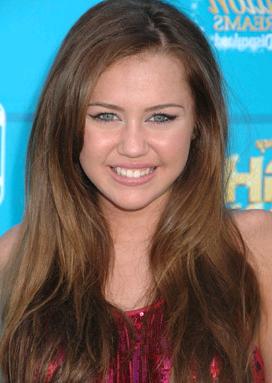 Teen dynamo Miley Cyrus abruptly stopped a concert in New Orleans Saturday night and left the stage after announcing that she wasn't feeling well.
The "Hannah Montana" superstar remained backstage for five minutes, before returning to finish her set. After an apprehensive five-minute wait, the sold-out crowd at the New Orleans Arena cheered as the teen star returned to stage, New Orleans.
A stagehand placed a stool in the spotlights and the 15-year-old singer took a seat, telling the sold-out crowd: "Thanks, you guys. I feel a lot better, but I'm going to sit this one down."
Prior to falling ill, an energetic Miley Cyrus had danced and belted out favorites like "Rock Star" for an hour. After returning to the stage, the teen made it through a few more songs and then her "best friend and hero," dad Billy Ray Cyrus, who was in town to perform at Family Gras, joined her for an encore, singing their duet "Ready, Set, Don't Go." The report indicates that Miley told the crowd that it was a wonderful coincidence that the one time on her tour that she really needed her dad, he was there.
Meanwhile, the teen star was also spotted visiting young patients at Sunrise Children's Hospital in Las Vegas after performing at the MGM Grand. During her time at the hospital, the teen sensation gladly posed for photos and signed autographs.
Comments
comments