Daniel Radcliffe, "Harry Potter" star, is happy to have sexual intercourse with girls who are only interested in him because of his fame.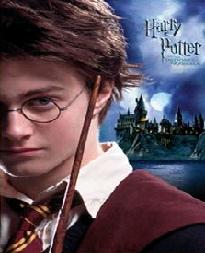 The 17-year-old actor insists he is too young to settle down and is keen to take advantage of any groupies he has.
He revealed, "Girls who want to go out with me just because I'm famous has never been a problem. I'm 17. I don't care. Obviously, if I wanted a deep and meaningful relationship then I wouldn't want to be going out with somebody who is only with me because I'm an actor, but if you don't, a relationship like that then it's fine."
However, Daniel Radcliffe is adamant he wouldn't stay with a girl who called him Harry during sex.
He added, "People do call me Harry. I once had a friend call me it by accident. If there's another person in the room called Harry and somebody shouts their name I do respond slightly, which is embarrassing. But no one has ever said it in the throws of passion. That would be the end of that session. Go now!"
The actor reprises his role as the boy wizard for the fifth time in new movie 'Harry Potter and the Order of the Phoenix'.
Comments
comments