Emma Watson, a star of "Harry Potter" films, insists she never has to work again once the film series ends.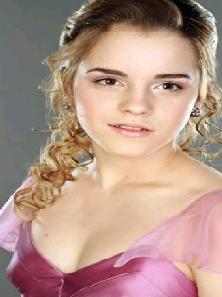 The young actress had no idea the franchise would make her rich beyond her dreams when she auditioned for the first film as a 10-year-old. She now earns a reported $4 million (£2 million) for each Harry Potter film.
She revealed, "Let's be honest, I have enough money never to have to work again, but I would never want that."
The sensible teen reportedly held out for extra money to complete the Potter series of films.
She refuses to comment on the salary rumors, but insists agreeing to make three more films was not something she took lightly.
She added, "People underestimate what a big decision this was for me. This is the next three or four years of my life.Being in the spotlight and the lack of freedom are the sort of things that held me back.".
Comments
comments