Daniel Radcliffe, the Harry Potter star, saw his personal fortune grow by £10million last year to become the 12th richest young person in the UK.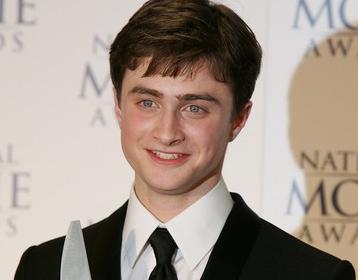 The 19-year-old actor, who is Britain's richest teenager, is now worth an estimated £30m and is expected to have amassed £70m by the time the series of films concludes.
He is wealthier than Princes William and Harry, who each have a personal fortune of £28 million.
Only F1 Championship leader Jenson Button, 29, and Newcastle United striker Michael Owen, 29, both valued at £40 million, are higher earning young self-made millionaires, according to the Sunday Times Rich List.
The seven wealthiest people aged 30 or under have all amassed their fortunes through inheritance or family assets.
Radcliffe's co-star Emma Watson, 19, who plays Hermione Granger in the film adaptations of the JK Rowling books, is worth £12m and also makes the league table of the richest young people.
However the best-selling author has seen her own personal fortune slump by 11 per cent from £560m to £499m, although she rose in the ranking from 144 to 101.
Her losses make up part of the £150billion which has been wiped off the fortunes of the UK's richest people in the wake of the international economic crisis. In just a year, the number of billionaires has fallen from 75 to 43.
Philip Beresford, who compiled the list, said: "It is extraordinary how people have seen their fortunes being whittled away.
"It is devastation all round."
Rowling is the richest author in the world and the give Harry Potter films released so far have netted around £2.4bn.
The film of the penultimate book, Harry Potter and the Half Blood Prince, is due for release in July, while the lengthy Harry Potter and the Deathly Hallows will be split into two parts in a move that should bring in millions more for Radcliffe, Rowling and Watson.
Rowling has consistently refused to move to a tax haven which could have bumped her fortune to £600m and has given around £80m away to charity. She is currently the 10th richest woman in the world.
Radcliffe made his acting debut in the BBC adaptation of David Copperfield in 1999 and was selected to play Harry Potter in 2000. Recently he has starred in Equus in London's West End and has received a string of awards for best young actor.
Also making it into the list of wealthiest young people are Wayne and Colleen Rooney, both 23, worth an estimated £35 million, Manchester United defender Rio Ferdinand, 30, valued at £30 million and Formula One Champion Lewis Hamilton, 24, who has an estimated wealth of £25m.
The biggest single loser is London-based steel magnate Lakshmi Mittal who has seen his personal fortune drop by almost £17 billion to £10.8bn.
Despite that, he retains his place as the country's richest man for the fifth year running.
Roman Abramovich, the owner of Chelsea FC, keeps his position at second on the list despite his fortune falling to £7bn from £11.7bn.
The richest British-born billionaire is the Duke of Westminster. His fortune, mainly based on property, has shrunk to £6.5bn from £7bn.
Among those who have beaten the recession is the former boss of supermarket chain Morrisons Sir Ken Morrison who has seen his fortune rise by 11 per cent, making him worth £1.6bn.
Harrods owner Mohamed al Fayed also added 17 per cent to his fortune which is now worth £650m.
Peter and Denise Coates, owners of Stoke-based online sports betting website Bet365, have seen their fortune rise by a third. They are now worth £400m and rank 128th on the list.
Comments
comments