Jamie Lynn Spears' fiance Casey Aldridge has been hospitalized with head injury after being involved in a single-car crash in Lousiana over the weekend.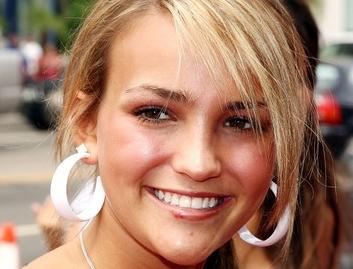 Casey Aldridge, the fiance of young actress Jamie Lynn Spears, was involved in a single-car accident in Louisiana early Sunday morning, April 26. Suffering head injury, he was quickly rushed to the University of Mississippi Medical Center in Mississippi to receive treatment at the intensive care unit.
According to reports, Casey was driving his 2008 Ford F-250 after attending his cousin's bachelor party at nearby Lake Bruin on Saturday, April 25 when he accidentally lost control of his ride that it went off the shoulder of a road. The 19-year-old guy and two of his four passengers were thrown out of the car when it rolled over the street. At the time the accident occurred, Casey was not wearing his seat belt, it has been claimed.
As of press time, Casey reportedly remains hospitalized at the University of Mississippi Medical Center, but has been removed from the intensive care unit. His baby's mother, Jamie, has been staying by his side during his hospital stay. Some other family members were also present at the hospital.
Speaking of Casey's latest health condition is his uncle, Odus Jackson. To US Weekly, Odus reveals, "There was just a little swelling, but he's alert. They're keeping him under precaution for a couple of days to make sure that no bleeding starts, but at the moment he's still resting well and doing well."
"He's been talking, and they were keeping him awake as much as possible. It looks like he's probably going to be over the danger," Odus continues. "I think they're going to keep him under observation for about three days. Doctors are telling him that he should recover to full normalcy. It'll just take some time for it to all heal up – the brain. As I told somebody, he stepped over a snake, thankfully."
Despite the injury, Casey will still face legal charges. He reportedly has been charged with careless operation of a motor vehicle, a misdemeanor. His court date hasn't been set up just yet.
Comments
comments