Daniel Radcliffe got the highest mark on the list of Hollywood's Most Valuable Young Stars compiled by Forbes magazine. The list was made based on Forbes' Currency Star rating, which was voted in all stars under 19 years old from across the entertainment industry.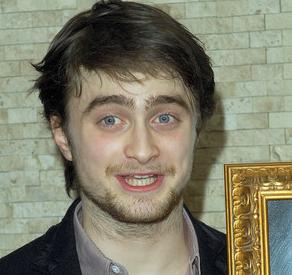 The "Harry Potter" actor was praised for playing the main character in the "Harry Potter" series and the role of Alan Strang in Broadway play "Equus".
Miley Cyrus, in the meantime, secured the second place, being credited for her career as a musician and actress on TV series "Hannah Montana". Then, the third position was seized by Dakota Fanning who has starred in "The Secret Life of Bees," "Push," "Twilight," and voiced the titled character in "Coraline". She is next set to join "The Twilight Saga's New Moon" cast and reportedly will be involved in "The Runaways".
"Little Miss Sunshine" star Abigail Breslin was placed fourth on the list. At the age of 12, she has already starred in some movies, like "Definitely, Maybe," and "Kit Kittredge: An American Girl". Then, the actress of NBC's "Heroes", Hayden Panettiere, who will star "I Love You, Beth Cooper" this summer, won the fifth position.
Completing the list of Hollywood's Most Valuable Young Stars were Radcliffe's "Harry Potter" co-star Emma Watson, "The Spiderwick Chronicles" star Freddie Highmore, the "Akeelah and the Bee" cutie Keke Palmer, "Hotel for Dogs" beauty Emma Roberts, and Anton Yelchin, who will star in upcoming movies "Star Trek" and "Terminator Salvation" .
Comments
comments