Daniel Radcliffe says he has dated older women in the past but since girls his age have now caught up with his maturity level, he has widened the field.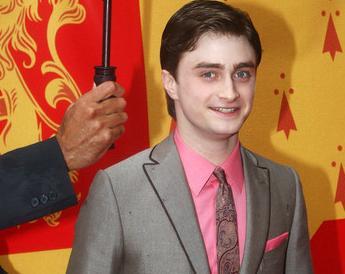 Radcliffe, 19, was speaking at the Harry Potter and the Half Blood Prince World Premiere in Leicester Square, London, on Tuesday, July 7.
"I've been out with a couple of women who have been older than me. I think it's the maturity thing more than anything else, but that was when I was younger – girls my age are now mature, so it's great. I've widened the field!"
Jessie Cave, who plays Lavender Brown in this sixth installment of the Potter franchise, seems to know what gives Radcliffe the advantage when it comes to romance.
"Daniel loves poetry, it's definitely a passion of his," she told reporters at the premiere, "and I think he would suit that sort of poet lifestyle, he's very dramatic and witty and very, very clever."
Despite having amassed $28 million already, Radcliffe claims he has inexpensive tastes and spends a lot of his money on books.
Comments
comments