No one believed Australian tabloid NW Magazine's report and the reps for the two stars didn't care to deny it, but if you still need to hear it – Kristen Stewart is not carrying Robert Pattinson's baby!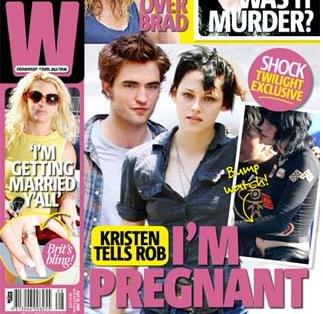 "It is a nonsense, made-up story from an Australian tabloid with no merit," a source close to Kristen tells E! Online.
Kristen, 19, who is currently filming for The Runaways, directed by music video director Floria Sigismond, will next film for the New Moon sequel Eclipse in Toronto this fall.
Like others, Twilight franchise producers, Summit, ignored the pregnancy rumors.
"Of course the studio heard about it, but it's not worth their time. They knew there was no chance Kristen would be having Rob's kid. It didn't faze them," adds the source.
Comments
comments