Daniel Radcliffe has confirmed that he will be stripping for theater audiences in New York after signing on to star in the London transfer of Peter Shaffer's controversial play Equus.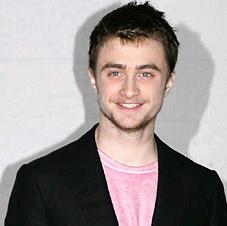 The "Harry Potter" star has surprised the West End audiences and critics with his role earlier this year (07), and now he'll join Richard Griffiths when the production opens on Broadway.
Although dates, details and venues is still uncertain, the young actor admits he hopes to be n@ked on Broadway towards the end of 2008.
He revealed, "In all probability, if everything goes according to plan, it would definitely be me and Richard Griffiths and however many other cast members the unions will allow."