In a crisis with Angelina Jolie, Brad Pitt has turned to another woman to help solve non-marriage crisis.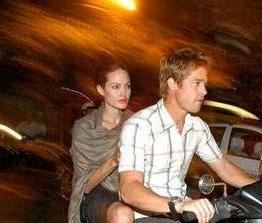 According to a report of a weekly entertainment magazine, there was a time that Brad Pitt was left alone with the kids so that Angelina Jolie could pursue her obligations to the United Nations he was busy burning up the phone lines.
While the "Good Shepherd" actress was in Iraq, Brad Pitt repeatedly phoned his co-star Cate Blanchett.
A source, which is close to Brad Pitt, revealed, "Brad says he and Cate have the kind of friendship where he can call her about anything.
The source added, "And lately they've been talking and texting each other almost daily because they're so fond of each other."
Brad Pitt and Cate Blanchett are extremely close and the insider quickly pointed out that there is no romance but their special friendship bond hasn't allegedly stopped Angelina Jolie from seething with resentment.
Comments
comments