Harry Potter star Daniel Radcliffe has admitted he grew up "walking around n@ked" in his house.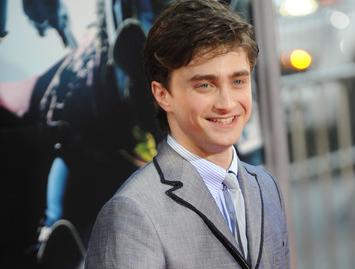 The 20-year-old actor said that n@kedness was never an "issue" in his household and he later stripped off for his stage role in the play Equus.
He said: "I grew up always walking around n@ked, well not always, but it was never an issue in my house. I've seen my mum n@ked, seen my dad n@ked. "I don't actively seek to find them n@ked, but it's never been a particularly big deal."
However, Daniel admitted he doesn't believe that it's an easier thing for men to be n@ked on stage than women.
He said: "There's this whole myth that it's easier for me to get n@ked on stage than it is for women, which is absolute c**p in my opinion. If there's a n@ked woman on stage, that's fine, the guys are happy to see a pair of t*ts. "As a man you feel like you're being more assessed which is frankly not the way I'd choose to have my assessment done; in front of 2,000 people every night." Daniel also said that his Equus co-star Richard Griffiths has seen him without clothes more often than his past girlfriends. He said: "I've now come to the worrying realization that I've been n@ked in front of Richard Griffiths more than any of my girlfriends!"
Daniel admitted he doesn't want to be the kind of actor who lets fame go to his head and he has started helping out on set. He said: "You hear horror stories about actors having hissy fits, but you don't need to do that. I want to be a different type of actor. "I want to help, do stuff. Jackie Chan helps move sets; I have started trying to do that, to pitch in."
Comments
comments