Daniel Radcliffe has blasted American theatergoers.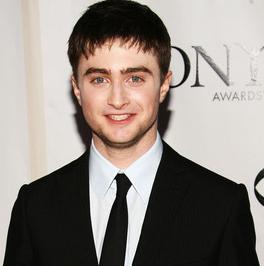 The 19-year-old actor, who is currently appearing in the Broadway play 'Equus,' revealed American audiences are noisy and rude and have no respect for the arts.
The "Harry Potter" star said: "I would like to initiate an initiative, the Broadway Annoying Audience Member Relocation Program, so we can lose the people whose phones ring more than three times, that have the kind of throat condition which causes them to cough like they have consumption, those who take more than 10 seconds to find whatever is in their plastic bag."
Daniel also complained audience members in New York try to talk to him while he is onstage.
He continued: "One night, I hear 'Dan, Dan, look up' for the entire first act of the play. It was these four girls trying to talk to me – you know who you are!"
The British actor also commented on the decision to change his equine co-star's name from Trojan, which is an American condom brand, to Hero when the play transferred to Broadway from London's West End.
He added: "One of the horses in the show was called Trojan. I say, 'What's his name?' and the answer is 'Trojan… and you can stroke him.' We went into the rehearsal room, and I didn't feel that we could say that, because all the American tourists were laughing, so we decided to call the horse Hero."
Comments
comments