Daniel Radcliffe, who has new television drama, made an embarrassing hitch with his new starring role – he could not ride a motorcycle, which is required for his new role.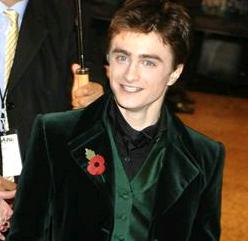 The "Harry Potter" actor is shooting a British television drama entitled "My Boy Jack" and part of the role requires him to ride a motorbike.
But Daniel Radcliffe does not know how to operate the vehicle, according to a British newspaper.
A source revealed, "Daniel can't ride the bike on set but we have stuntmen and doubles who can do that for him. We do use Daniel for the close-ups because all he has to do is sit on the bike whilst it's not moving."