Lindsay Lohan, who was recently spend her time in rehab, is set to escape possible jail time in connection with her two DUI arrests, according to media reports.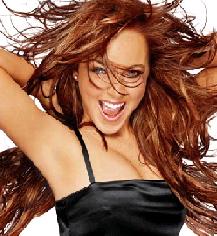 The "Freaky Friday" star was arrested in Santa Monica, California in July after the mother of her former assistant told police the actress was chasing her through the streets.
There was a breath test conducted at that time and Lindsay Lohan's blood alcohol level was said to be over the legal driving limit. Police also allegedly found cocaine on the actress. The incident followed another drunk-driving arrest earlier this year.
However, law enforcement sources revealed there is a "strong possibility" that the actress will not face felony charges – downsizing the charges to DUI misdemeanors. Her arraignment has been set for Friday.
Comments
comments