Daniel Radcliffe has sparked reports that he is dating his "Equus" co-star.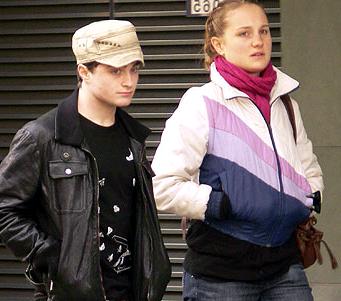 The "Harry Potter" star was photographed shopping with pretty actress Laura O'Toole, who appeared in the hit West End show with him.
An onlooker revealed, "They were definitely together, but as soon as they saw the cameras, Daniel and the girl tried to look as distant from each other as possible."
The onlooker added, "Both stuck their hands in their pockets and tried to look cool and collected."
Laura O'Toole, 22, understudied for the role of Jill, whose character appeared in a lengthy nude scene with Daniel.
Although she only appeared alongside the 18-year-old star once, in place of leading lady Joanna Christie, the pair are said to have grown close during the play's run, which finished in June.
Daniel Radcliffe recently said he couldn't date an actress because they're "completely barking," saying, "I think it would be very hard to go out with an actress, because they're mad. Some actresses are just insane. I've never worked with a nasty actress – they're all absolutely delightful. But completely barking."
Comments
comments