Rihanna has demanded an Irish Garda to help her beat traffic on the way to a gig in Ireland.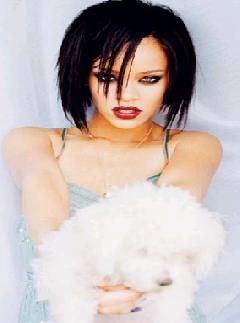 The singer, who made the stormy request to concert promoters after noticing the congestion on her last visit to Dublin, insisted that the Irish police escort was an essential condition to her performing in the capital.
An industry insider revealed, "She requested a full Garda escort to help her beat the Dublin traffic. But it is not going to happen."
The "Umbrella" singer also requested a regular Garda presence for security reasons.
The source added, "We get a lot of these demands because artists from the USA get crazy demands met when they are on tour. However in Ireland there is just no way you could do something like that. We try to meet as many of Rihanna's requests as possible because she is the hottest international act at the moment. But that is one step too far."