Daniel Radcliffe, who was previously featured in Details magazine, can't wait for the "Harry Potter" film series to end.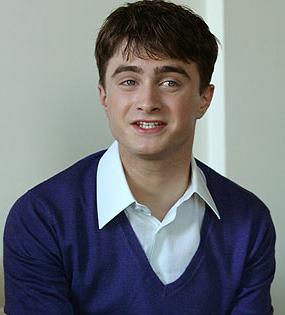 The 19-year-old actor, who has played the boy wizard for more than half his lifetime, is looking forward to having a party to celebrate the end of filming.
A 'wrap party', on completing filming is a movie making tradition, but Daniel says there probably won't be one for "Harry Potter" until the end of all eight installments.
When asked what he will do when 'Harry Potter' is complete, Daniel said: "We'll have a massive party. We haven't had any wrap parties, which I think is sinful. We haven't gotten around to organizing. We'll probably go out on holiday and do all the stuff the insurance hasn't covered like rock climbing and hand gliding."
The British actor, who starred in TV wartime drama "My Boy Jack," also revealed he is a history buff, adding: "I always had an interest in World War One. I find it impressive. I'm the least militant, aggressive person you'll ever meet. I get periodically depressed by World War I. It's so sad they had to live like this. It's mindblowing."
"Harry Potter and the Half Blood Prince", which is the sixth film in the Harry Potter series, is due to be released in July 2009; with the final two installments, parts one and two of 'Harry Potter and the Deathly Hallows' expected in 2010 and 2011 respectively.
Daniel Radcliffe can currently be seen starring in the Broadway adaptation of the play "Equus".
Comments
comments