Daniel Radcliffe wishes he was taller.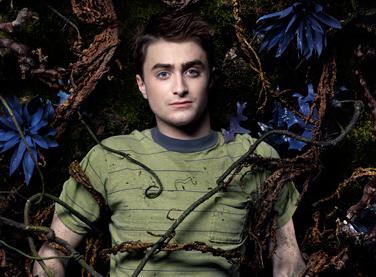 The 5ft 5in 'Harry Potter' star is desperate to grow a few inches, but concedes his "growth spurt" days are probably over.
The 19-year-old actor said: "I don't think I'm going to grow much more. I'd love to be taller – ask anyone who is my height if they want to be taller and they'll generally tell you 'yes'.
"But it's not something I can do anything about – unless I get weights and strap them to my shoes to stretch me."
Daniel was considerably shorter when he shot to fame playing the boy wizard in 2001 film 'Harry Potter and the Philosopher's Stone', but he is too embarrassed to watch footage of him as a child.
He explained: "There's a certain amount of cringe in my own performance so I don't look back on the early films. I probably should watch them and take the positives from the way my performances have improved and developed over the years, but it's a little embarrassing to see yourself and hear yourself at that age. When I eventually do look back it will be very interesting."
Comments
comments