Princess Beatrice's student housing cost taxpayers £300,000.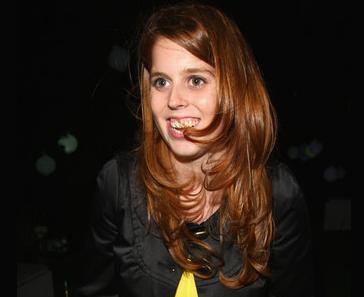 The 20-year-old royal – who is fifth in line to the throne – lived in an apartment in St James' Palace for her first year of student life at London's Goldsmiths College, where she is studying for a BA in History and History of Ideas.
It is thought she didn't want to take up a place in the college's halls of residence or rent her own flat because of how much security would cost.
However, the major renovations she ordered in Apartment No 2 – which was previously occupied by a senior royal official – ended up being even more expensive.
Before Beatrice – the eldest daughter of Prince Andrew and Sarah Ferguson – moved in, the whole flat was redecorated, complete with a new kitchen and bathroom and timber flooring in the two main reception rooms.
Justifying the cost of renovating the apartment, a senior official told Britain's Daily Mail newspaper: "It was very unimpressive and last decorated a long, long time ago'.
"We had been hoping to do the work for some time but had to wait until the existing tenant moved out.
"People have this image of what a palace apartment looks like but the reality is very different. It is a small set of attic rooms reached only by a spiral staircase of 60 steps.
"We used money from the government to undertake a basic programme of refurbishment and any extra requirements that were more personal to Princess Beatrice herself were paid by the Duke of York or the queen."
Meanwhile,Dave Clark and Princess Beatrice were recently spotted as they attended The Ralph Lauren Sony Ericsson WTA Tour Pre-Wimbledon Party at The Roof Gardens on June 18, 2009 in London, England.
Comments
comments