Despite his millions of admiring fans, Hollywood heart-throb Johnny Depp has claimed he hates looking in the mirror.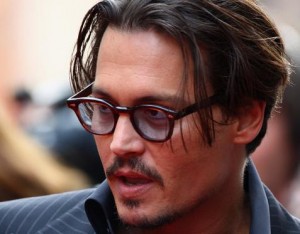 Johnny Depp arrives at the European Film Premiere of 'Public Enemies' at The Empire Leicester Square on June 29, 2009 in London, England.
Depp, 46, who is promoting his latest movie Public Enemies, told a press conference in London that he has not seen himself in the film.
The actor stars as John Dillinger, the charismatic bank robber whose raids made him the number one target of J Edgar Hoover's fledgling FBI and its top agent Melvin Purvis, played by Christian Bale.
Speaking after the film's European premiere in London's Leicester Square on Monday night, Depp said: "If I could avoid a mirror when I brush my teeth in the morning, I would.
"I find security and safety in the most profound degree of ignorance. If you can just stay ignorant in almost everything I think you're going to be OK.
"Just keep walking forward. It's OK to notice things and look at things but to judge things you know will bog you down.
"I didn't watch myself in the movie because I don't like to be aware of the product. I like the process, I enjoy that."
Dillinger's charm endeared him to girlfriend Billie Fréchette, played by Marion Cotillard in the film, and captivated an American nation suffering financial hardship.
Depp said of the role: "I had a sort of fascination, not so much that he was a criminal, that this guy took up arms against the establishment and he did it with a smile.
"There was a sort of twinkle in his eye which I find interesting."
Comments
comments