Daniel Radcliffe made a confession that he really likes a mysterious girl during a trip to the country. Sydney's Daily Telegraph had interviewed 18-year-old star.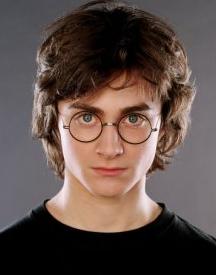 The "Harry Potter" star told them that he had briefly met a local girl while he stayed in Melbourne for an awards show. The newspaper had immediately tracked down the mysterious lady.
The mysterious Aussie girl turned out to be Cassi McKay who is from Sydney, Australia. The 20-year-old star, which had a boyfriend, revealed that she was willing to meet the "Harry Potter" actor.
Savannah Blount, who came from Melbourne, claimed that she was Daniel Radcliffe's mystery ladylove. The 23-year-old Australian girl revealed that she was also willing to meet the heartthrob.
However, Daniel Radcliffe's London based representative has spread the rumor that Daily News newspaper that he was only kidding when he said he had found a girl in Australia.
She added, " Daniel Radcliffe's comments were meant in jest, but sadly been blown out of all proportion."
Comments
comments